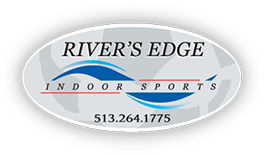 Lacrosse Camp!
River's Edge will be hosting an indoor boys and girls Lacrosse Summer Camp with Katie Calder—previous coach at Velocity Lacrosse Club, Mercy McAuley H.S.

Date: TBD!
Full introduction to the game of lacrosse, teaching the basic skills, field position and rules of the game; designed for beginner player or player who has 1+ year experience. Instruction in the skills and techniques for throwing, catching, cradling, shooting, ground balls, offensive and defensive skills.
The Camp is designed to develop skill and lacrosse knowledge in an atmosphere that promotes learning, competition, and fun. The cost is $40.