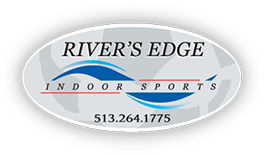 T-Ball for ages 4 and 5… boys and girls!
River's Edge will have two T-Ball sessions for 4 and 5 year olds, starting in October (registration deadline: Oct 18). This is a great way to have fun while learning how to play the game of baseball!
To register, download and complete the registration form. Mail with payment to:
River's Edge Indoor, 5255 St. Rt. 128, Cleves, OH 45002.
Includes:
15 minutes of practice
Every child will bat twice
Volunteer parent coaches
Indoor turf - no rain outs!
$50 per child, $500 per team
Friday evenings beginning October 23 and Early December