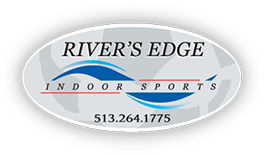 Soccer Camp!
Rivers Edge is hosting Soccer Camps this winter! Improve your technical & tactical skills training indoors at an affordable price and convenient location.
Tony Dotson, who has been playing or coaching soccer for over 30 years. He played high school for Oak Hills and then played for Tiffin University and Saint Francis College. Tony has coached premier teams at both TFA & CWSC, spent 3 years at St. Ursula Academy and carries an E license, will be holding soccer camps for ages 7-14.
Ages 7-14: December 26th - 28th; 10:00am - 12:00pm; $65 (includes t-shirt)
Ages 7-14: February 3rd, 10th, 17th; 11:00am - 12:00pm; $60 (includes t-shirt)
To register, download and complete the registration form. Mail with payment to:
River's Edge Indoor, 5255 St. Rt. 128, Cleves, OH 45002.