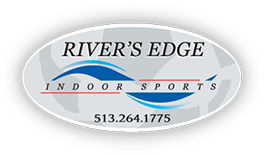 Soccer Camp!
Rivers Edge is hosting two Soccer Camps this winter. Improve your technical & tactical skills training indoors at an affordable price and convenient location.
Tony Dotson, St. Ursula head JV coach, will be holding soccer camps for ages 7-14.
Players will be appropriately grouped based on age and skill level.
Two camps:

June 5-8, 5:30 - 7:00PM
July 10-12, 10:30 - Noon

Ages 7 – 14
Cost: $65 (includes t-shirt)
To register, download and complete the registration form. Mail with payment to:
River's Edge Indoor, 5255 St. Rt. 128, Cleves, OH 45002.