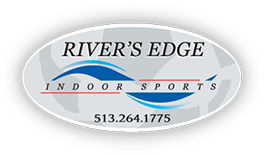 adult soccer registration
Register NOW online!
---
Important Information
Game Cancellations/Forfeits/Reschedules: We are unable to reschedule games to accommodate conflicts with other sports or tournaments unless it is brought to our attention in the comments box located above. If an unforeseen event occurs that prevents your team from attending a scheduled game, the following will apply: During peak season Oct 1-Apr 30: No reschedules. Please try to assemble a team. During non-peak season May 1-Sep 30: With 5 business days notice, we will contact the opponent to indicate your request for reschedule. If the opponent declines, a guest team will be invited to play in your place and a forfeit assigned to your standings. If accepted, the reschedule date will be at the discretion of River's Edge and the opponent and must occur prior to the end of the current session. This game will be scheduled as field availability permits and may need to be played on a day that is not typically assigned to your league.
Forfeits: Forfeiting team will receive a 4-0 loss. Multiple forfeits may lead to expulsion from the league with no refund.
Primary Game Day/Alternate Game Day: Typically an age group/league will play their games on a designated day. River's Edge will try to schedule at least 6 of your 8 games on the designated day unless otherwise agreed upon. River's Edge will try to accommodate any team that would prefer to play on the alternate day.
Payments: Full payment must be received at first game of session. (One check for total amount is much appreciated. Thank you.)
Team Rosters: Completed rosters are due prior to first game of session. Please see roster for additional information.
Adult Team Rosters: You may only have 2 younger players and they must qualify for the next-younger bracket. (example: Coed 30+ may have 2 players under 30, but they must be at least 25.)
Referee Fees: Teams are responsible for referee fees of $12 per team per game.