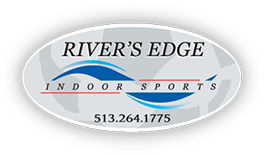 seasonal tournaments
---
HIGH SCHOOL COED
Tuesday Dec. 29, 2015 & Saturday Feb. 13, 2016
---
all tournament games played at the River's Edge facility
---
$250 per team (guaranteed 3 games)
7th/8th Grade COED - Early Evening Start
(must be 8th Grade or younger)
High School COED - Early Evening Start
(must be enrolled in High School)


Each team receives 2 lg. pizzas & 2 pitchers of pop
Payment & signed roster due 3 days prior to tourney
7 v 7 with at least 3 girls on field at all times
Maximum 14 players on roster
A player may only be rostered on 1 team (cannot play on multiple teams)
All games are 20 minute halves
No 2 point goals
Championship played between group winners
Tie breakers will be determined by:
Head-to-head
Goals against
Coin flip
Any player ejected from a game will not be permitted to play in any additional games and cannot sit in team's player box.
If tournament championship game ends in a tie, there will be a 5 minute "Golden Goal" period (first team to score wins). If no score then another 5 minute period will be played.
To register, complete and mail the Tournament Flyer or Call River's Edge at 513.264.1775