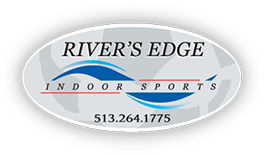 Baseball Camp!
Join Elder High School's Mark Thompson and his coaching staff at Rivers Edge pitching & catching clinic.
To register, download and complete the registration form. Mail with payment to:
River's Edge Indoor, 5255 St. Rt. 128, Cleves, OH 45002.
Pitchers:
Learn / improve techniques to increase velocity
Improve Control
Field their position
Prevent Arm Injuries
Catchers:
Learn / improve mechanics of throwing
Receiving
Blocking
Controlling the game
Mechanics WILL be improved!
Jan 10, Jan 17, Jan 24 11:00am-12:30pm
$80 includes camp t-shirt